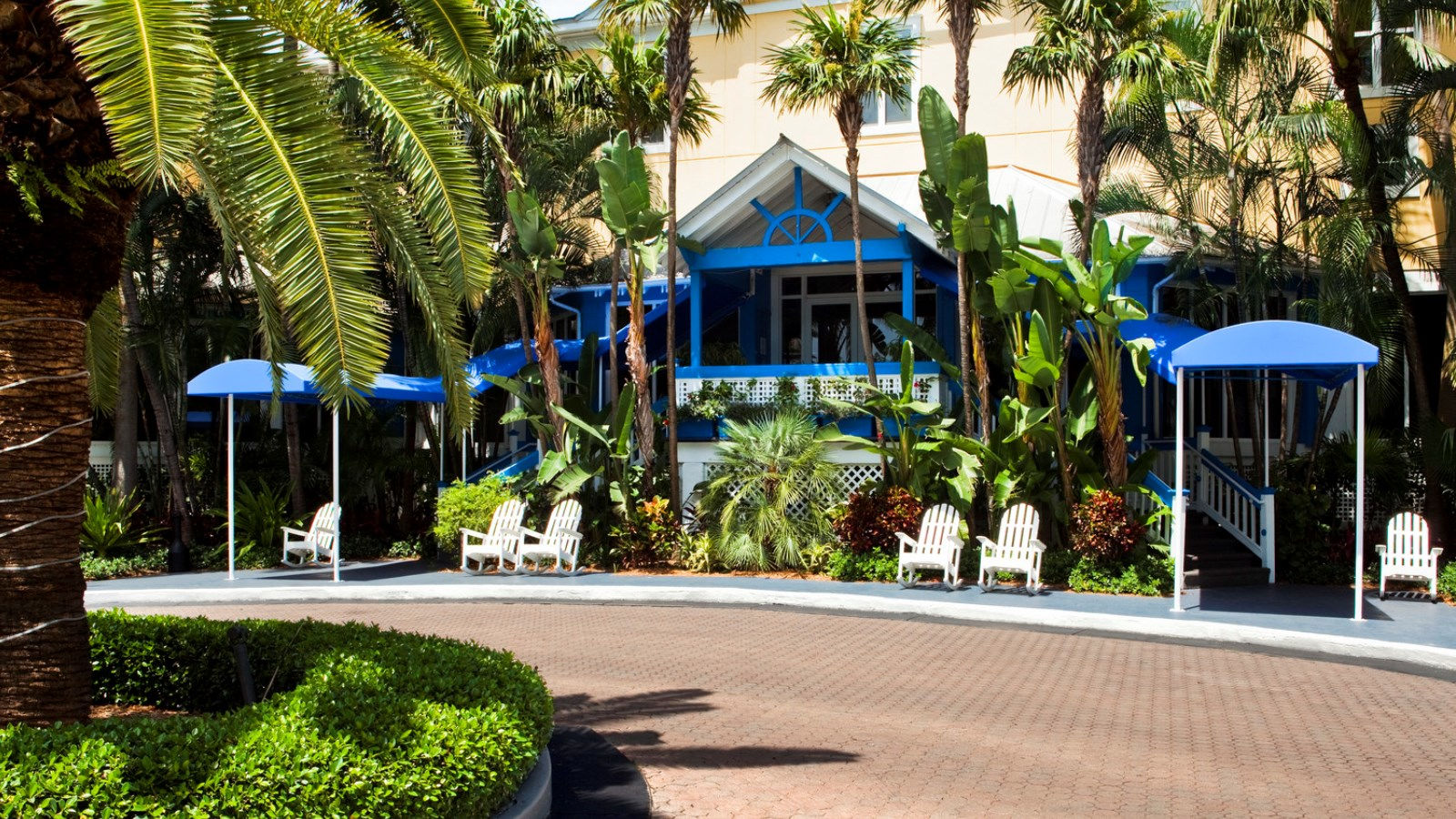 Sheraton Suites Key West is committed to being environmentally responsible. We are certified as a Green Lodging Resort by the Florida Department of Environmental protection. Our goal is to encourage staff and guests to work together towards environmental sustainability by reducing water and energy consumption as well as reducing solid waste.
Energy & Water Conservation:

High-efficiency lighting in guest rooms
High-efficiency lighting in public areas
Occupancy sensors
Water conserving fixtures
Regular preventive maintenance

Waste Minimization & Environmentally Responsible Purchasing:

Recycling
Elimination of Styrofoam packaging
Environmentally preferred products

Enhanced Indoor Environmental Quality:
Raising Awareness/community projects/partnerships:
Clean the World Program
Clean the World's mission is to collect and recycle soap and shampoo products discarded by the hospitality industry every day. Through the distribution of these and other donated hygiene products to impoverished people, prevent the millions of deaths caused by hygiene-related illnesses every day.
Clean the World implements its mission through collecting, sorting and processing discarded soap, shampoo, conditioners and lotion product donations from participating hospitality partners. Once complete, products are delivered to domestic homeless shelters and impoverished countries suffering from high death rates due to acute respiratory infection and diarrheal disease.
Since its inception, Clean the World has been steadily increasing its services and operations to accommodate rapidly expanding community needs, awareness and donations, and has accepted in-kind donations of more than $2,000,000. In the process, Clean the World has put over 11 million soap bars and 325,000 pounds of shampoo and conditioner back into human use, simultaneously eliminating over 750 tons of waste.
Sheraton Suites Key West is a proud supporter of the Clean the World program.