Fresh Flavors in Our Key West Restaurants
Savor sumptuous locally-sourced cuisine at Sheraton Suites Key West in our lively restaurants. Open for all-day dining, the Coral Crab Café features fresh seafood, flavorful pasta and savory steaks, all served in a casual but elevated environment. Diners have the option to sit both indoors or outdoors to take advantage of Key West's endless sunshine.
Coral Crab Café
Enjoy delicious dining morning, afternoon and evening in our signature restaurant, Coral Crab Café. Reflecting its vibrant, laid-back surroundings, Coral Crab Café is known for its Caribbean-style cuisine, fresh local seafood and tasty salads. We also offer diners in Key West a fantastic selection of fine wines and spirits.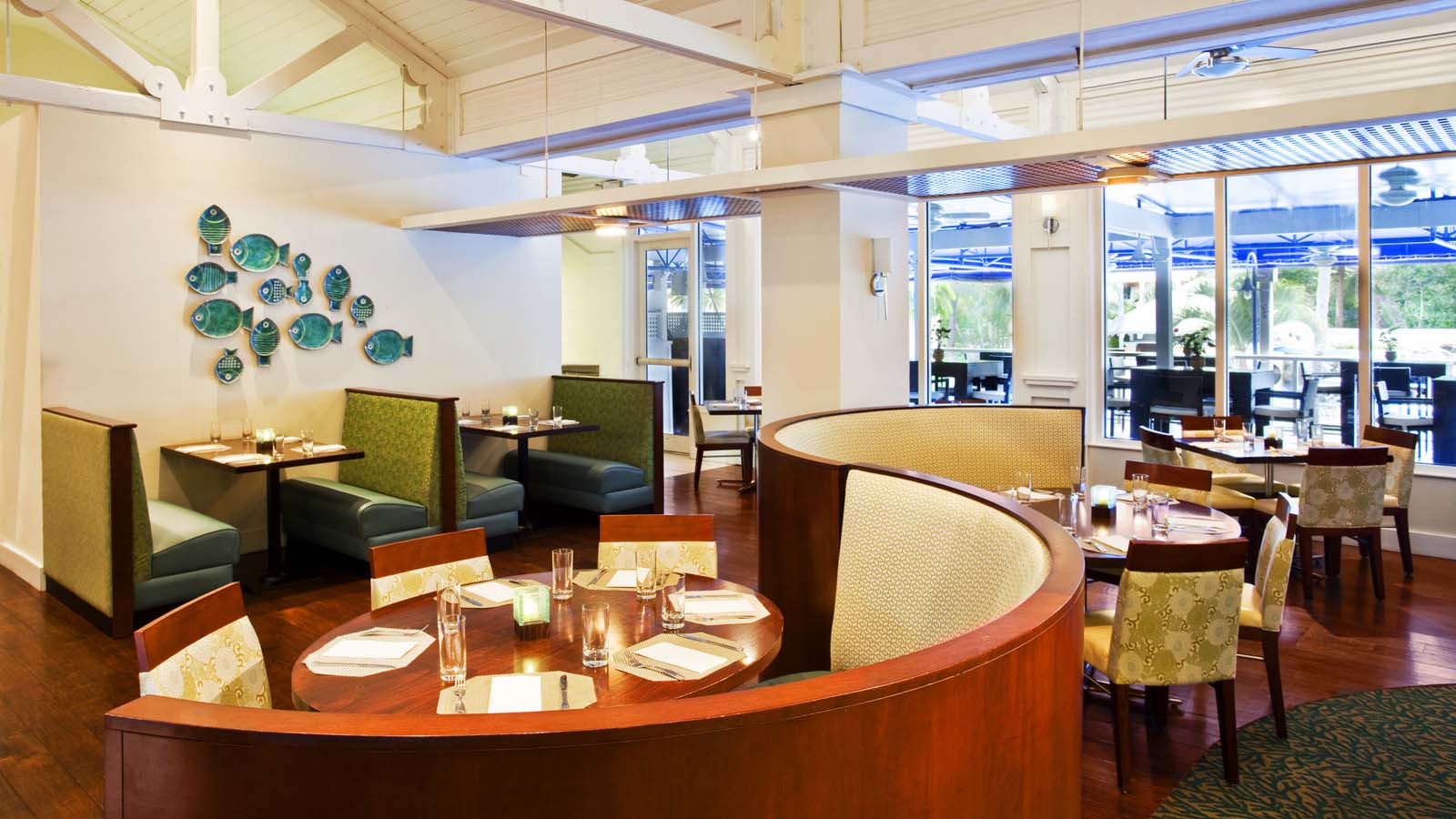 Breakfast Hours: 7:30 am to 11 am
Lunch & Dinner Hours: Sunday - Thursday: 11am - 9pm; Friday & Saturday: 11am - 10pm
Cabana Bar
Retreat from the Key West heat at Cabana Bar, which features casual dining on a covered deck overlooking our lagoon-style pool and cascading waterfall. Our friendly and attentive staff are always ready to prepare you the frozen concoction of your choice while you hum along to reggae music, watch the big game on TV, sip on a fresh-pressed margarita and nibble on locally-caught seafood. Cabana Bar's relaxing, laid-back vibe is sure to lull even the most harried traveler into full vacation mode.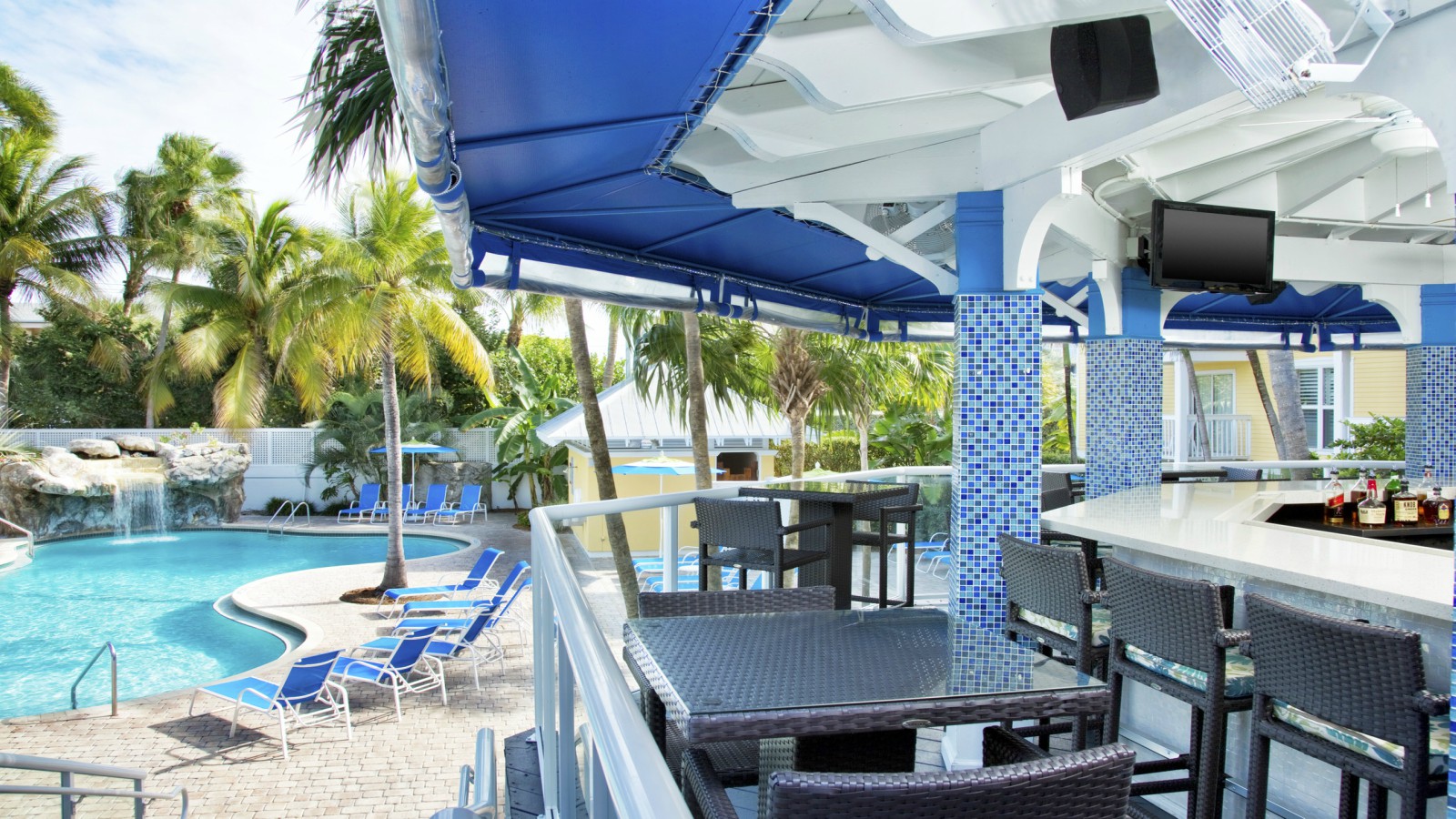 Hours: Sunday - Thursday 11:00 AM - 10:00 PM; Friday & Saturday 11:00 AM - 11:00 PM