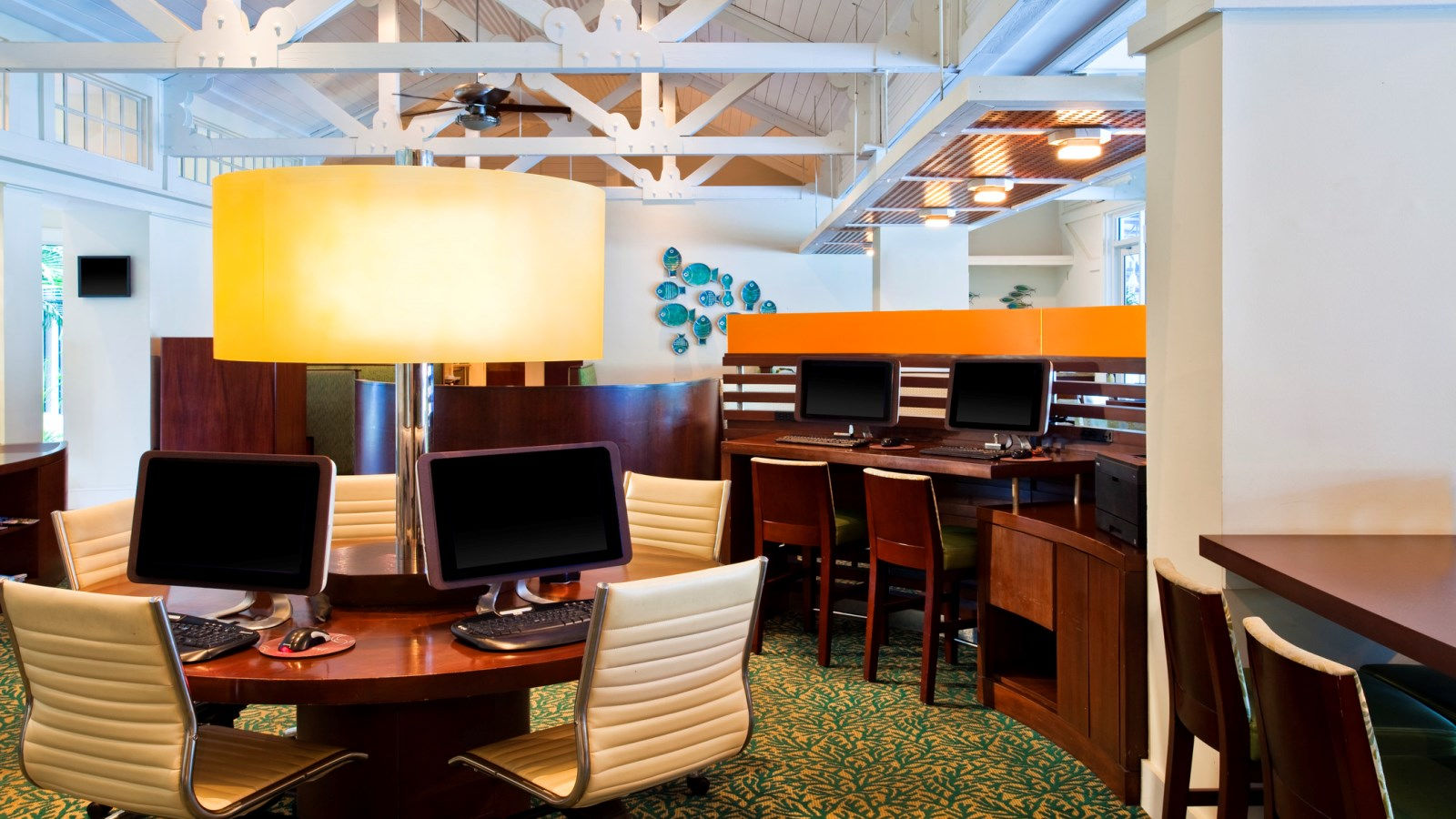 Stay connected at the Sheraton Suites Key West Hotel with W-Fi access in your guestroom or work smart at the Link@Sheraton. The Link@Sheraton experienced with Microsoft is a unique and welcoming lounge offering you a place to work, relax and remain connected with family and friends while you travel. Conveniently located in the Lobby Level, it provides guests with online services including wireless High Speed Internet Access and Internet-enabled computer stations.
Connect: Relax. Work. Reach out. Socialize. Stay connected to what matters most to you with Link@Sheraton experienced with Microsoft.
Relax: Take a moment to relax at the Link@Sheraton. Be alone but not lonely. Easy to grab a drink or a snack. Watch a game. Catch up on news. Chat with friends. There's a comfy chair waiting for you.
Meet: Out of town doesn't mean out of touch. Exclusively at our hotels, Link@Sheraton is a destination, an experience, the place to be. Catch up with colleagues or get down to business in the communal style atmosphere with comfortable seating and semi-private spaces. Say Hello. Socialize. Stay connected.
Microsoft: We have teamed up with Microsoft to bring you the latest technology to stay connected. Enjoy personal computers integrated with Microsoft LifeCam Web cameras for video chat or personalized video postcards, Bing, Microsoft's new search engine, and Microsoft Office software. Come and enjoy the best of what Sheraton and Microsoft have to offer.